The whole child is at the heart of our progressive, project-based and place-based curriculum. Our Preschool – 8th Grade program fosters academic excellence in a nurturing environment where students are known and prepared to know the world.
SK Signature Academic Programs
SK's wholehearted commitment to nurturing the complete development of our child, tailoring lessons to her unique needs, and embracing project-based learning, has been a game-changer in our educational experience. The infusion of exciting field trips into their approach has made learning genuinely enjoyable and hands-on. And the impressive Friday Dragon Time presentations, where every student confidently displays their achievements to the entire school, have not only created a strong sense of community but also filled us with immense parental pride. SK has truly made a profound impact on our child's growth and learning journey.
As an educator, I understand and appreciate the advantages of the progressive, project-based, child-centered learning environment SK offers. Students receive the benefits of a rigorous classical education in the arts and sciences while simultaneously developing their critical analysis, conflict resolution and problem solving skills. As a parent, I believe my child's ability to successfully navigate the dynamic landscape of the 21st century is grounded in facts as well as friends; IQ as well as EQ. Consequently, I consider SK to be the school best suited to assist me in preparing my child for the challenges ahead with intelligence, thoughtfulness and kindness.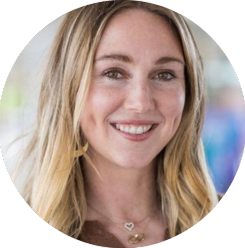 I love Summer's-Knoll's project-based learning approach. It allows my kids to dive deep into engaging projects each year and develop critical thinking, collaboration, creativity and communication skills that will serve them for the rest of their lives. I am grateful for the wonderful teachers at SK, and cannot say enough positive things about their skill, love for teaching, and wonderful talent that they share with my kids every day. The fact that my kids wake up each day, excited to go to school, is a beautiful thing!
The SK community gives our child a world-class educational experience filled with love, inclusivity, and understanding. We've always felt valued because we're a family!
With an individual approach to academic rigor, my children have thrived at SK. My oldest is on the cusp of finishing a novel as he finishes 8th grade while my younger is two years ahead in math as he enters 7th grade. More importantly, my children love to learn, read books for pleasure, and engage us in deep conversations such as capitalism vs. democratic socialism.
Twenty-first-century students deserve a 21st-century education.
That means an education that connects students to the world. Discover the joy of learning at Summers-Knoll School.
SK Community Highlights & Upcoming Events
Alumni, Parents, and Teachers share how Summers-Knoll School knows students and prepares them to know the world for success at the next academic level and for life.
Annual Fund: Is Your Child Happy at SK?
Johnathan reaches out to SK families and supporters in a season of giving thanks and highlights student & faculty accomplishments.
Follow our events on the SK calendar